back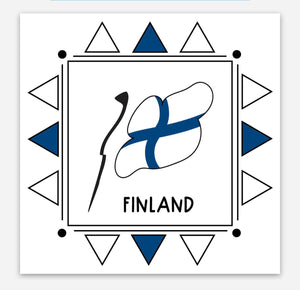 Finland 3x3 sticker
Show your heritage pride with this premium vinyl sticker!
Dishwasher (heat) safe!
Features a special laminate that protects them from exposure to wind, rain and sunlight!
Measures 3x3
Original "Pillow Flag" Design by Barb Cooper Vigen, Grand Forks, ND
WHERE DO YOU USE YOUR STICKERS?
Water bottle
Car Window, Bumper
Boat, Boat Trailer
Laptop Computer, Phone
Skateboard, Surfboard, Scooter
Helmet (2 inch or less works best!)
Hard Hat (2 inch or less works best!)
Pet Dish, Pet Food Storage Container, Pet Crate
Luggage, Instrument Case
Wagon
Tool Chest
BE CREATIVE!
Tag us on social media and show us where you put your stickers!
#thenorwaydakotacompany